Reliable, robust X-ray systems for use in the
medical service of the army, air force and navy



Do you have us




on your radar?
Reliable, robust X-ray systems for use in the medical service of the army, air force and navy



Do you have us on your radar?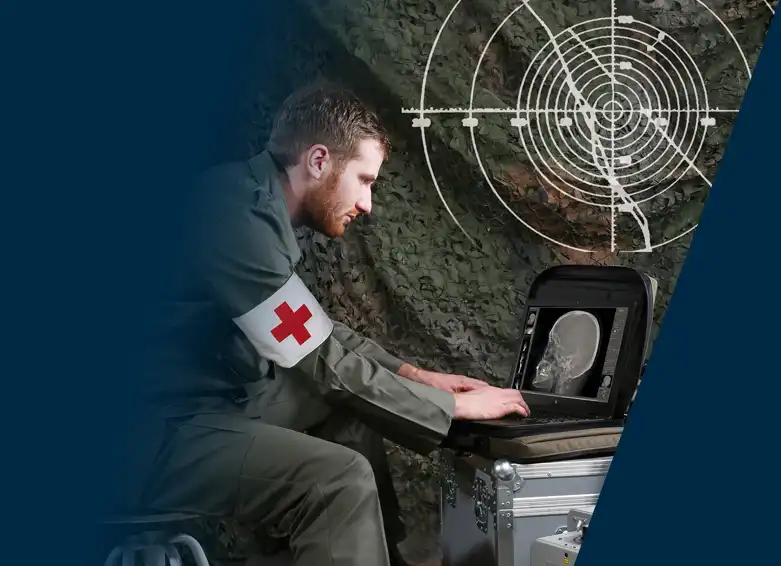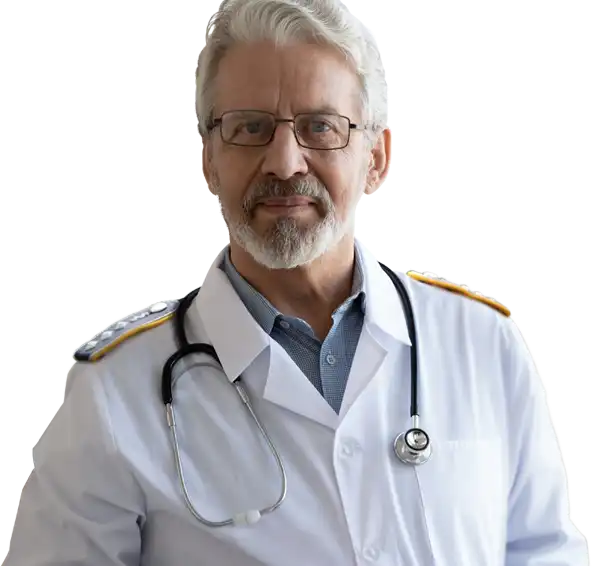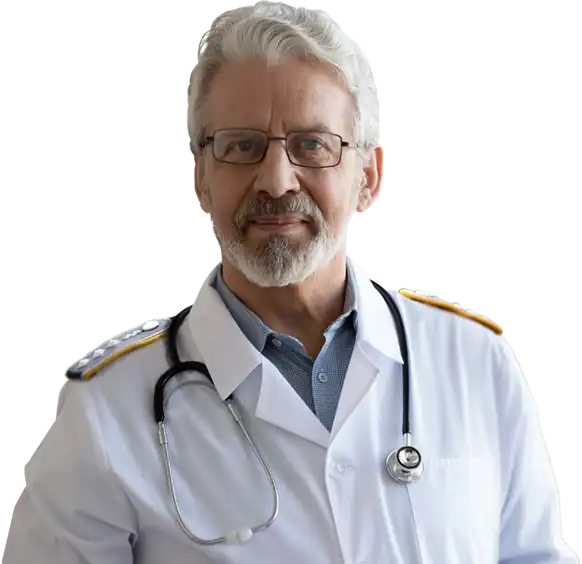 Proven, reliable X-ray technology for mobile, emergency medical & stationary use
Mobile, portable X-ray units as well as stationary X-ray systems - proven worldwide - for use in mobile hospitals, smaller mobile medical facilities and military hospitals.
Are you looking for lightweight, reliable equipment for X-ray units in your mobile medical facilities? The X-ray units and systems should be durable, robust and tilt-resistant and ensure high-quality X-ray images quickly and easily?
Or do you need fully motorised X-ray systems for all diagnostic radiography applications in your military hospital?
With us you will find a select range of certified X-ray systems for various applications in the army and navy. Designed for use in mobile hospitals and tent-based medical facilities, these lightweight, mobile or portable systems are easy to transport and ready to use within minutes. The stationary X-ray systems for military hospitals impress with their fully motorised workflow and compact design for small spaces. All X-ray systems have already proven themselves hundreds of times and are in use in NATO member states, in crisis areas worldwide and at sea or are performing their service in the home country.
The systems ensure simple, intuitive operation and allow almost any adjustment technique while sitting, standing or lying down. During the X-ray procedure, you will be provided with extensive support by a digital X-ray assistant integrated in our software. Of course, an introductory training session will take place on your premises. Should a problem occur, however, we offer you immediate expert assistance from our knowledgeable support department, an uncomplicated exchange service and remote support.
The X-ray systems from OR Technology guarantee the best possible care for your patients in a crisis. We will be happy to advise you!
Products & solutions, performance & service
Leonardo DR mini III
The gold standard in the field
Anti-glare 21.5" (54.6 cm) Full HD touchscreen for large X-ray images and convenient diagnostics
Case weight only 9.5 kg plus wireless X-ray detector
Long battery life: up to 500 exposures without recharging
Razor-sharp X-ray images thanks to proven image processing
Leonardo DR nano
Super-light X-ray backpack for medical emergencies
Specially designed for outdoor and confined spaces - incl. laptop, X-ray software, X-ray detector and accessories
Quickly operational and interruption-free X-ray for an optimal workflow incl. documentation
Fantastic image quality - integrated X-ray assistant informs about the correct setting technique
Amadeo M-DR mini
Mobile X-ray machine - the lightweight, digital all-in-one solution
One of the lightest, wireless, mobile digital X-ray machine worldwide for mobile and stationary use
Lightweight construction 'Made in Germany' - uninterrupted operation after a short power failure or change of location
Incl. acquisition and diagnostic software with practical X-ray assistant

NATO Stock Number:
6525-12-396-0317
Amadeo P
Portable high-frequency X-ray machines
(large selection)
Latest battery technology, reduced radiation exposure and reduction of harmful beta radiation
Universal medical X-ray units in mini format with a successful compromise between low weight and high performance
Modern high frequency technology using a standard power connection (220V/ 110V)
Amadeo S motorised
Space-saving, medical swing-arm X-ray system
Digital X-ray unit specially designed for small rooms (with collision sensors) incl. diagnostic and acquisition software
Bucky tray and tube rotatable - 60 preset positions for stand height, alignment and SID for each type of examination
Easy manual positioning for radiographs on sitting, standing and lying patients
Amadeo Z motorised
Fully motorised, compact swing-arm X-ray system
Medical X-ray machine for low ceiling heights starting at 2.40 m, five electric motors allow effortless and precise positioning of the stand
Incl. acquisition software - important settings and control operations of the X-ray system are carried out via 10" touch screen console
Asynchronous shifting of bucky tray and tube as well as straight alignment of bucky or swivel arm through automatic 0° positioning
Amadeo R motorised
Motorised X-ray system with bucky and grid wall stand
Compact design with collision sensors: Digital X-ray machine with small footprint without limiting functionality
Intuitive 10" touch screen display for simplified system operation, easy positioning in all directions
Automated stand positioning, motorised adjustment of film-focus distance and APR
Amadeo T System
X-ray machine for thorax radiographs
Medical X-ray machine for small rooms - fully operational even in confined spaces, incl. acquisition software
For perfect lung and other X-ray images on standing and sitting patients
Convenient operation due to functional design - X-ray tube and buckylade can be lowered to the floor
Amadeo C System
Ceiling pendant X-ray machine with auto positioning
Digital X-ray machine with ceiling pendant, height-adjustable motorised positioning table and grid wall stand
Professional acquisition software impresses with an intuitive and modern graphical user interface
X-ray with auto-tracking and APR positioning: effortless movement of the ceiling pendant into pre-programmable position
Medici DR System [stationary]
Digital DR retrofit set for your X-ray machine
Retrofit set (X-ray software + X-ray detector) for digitisation of existing X-ray machines incl. AED
Very good image quality due to automatic image processing of the X-ray software - hardly any post-processing necessary
Trigger delay (pressing the trigger until exposure of the X-ray radiation) of up to 500 ms is prevented
Medici DR System [mobile]
Upgrade of existing mobile X-ray machines
Cost-effective alternative to purchasing an X-ray machine: DR retrofits for almost any existing mobile X-ray system.
Extensive selection of X-ray detectors of different sizes and manufacturers: X-ray images of the highest quality
Easy-to-use acquisition software via laptop, touchbook, tablet or ultrabook adapts to the workflow
dicomPACS®
Digital image management solution
Instrument for daily diagnostics: acquisition, reporting, transfer and archiving of image material
All medical X-ray images and documents (healing processes, findings) are stored in digital patient files
Sophisticated archive and backup solution as well as easy integration into your practice management system
Foldable X-ray table M-DR
X-ray table for mobile X-rays
Due to its weight of only 48.5 kg (without attachments) the table can be set up by 2 people within 2 minutes.
The free positioning of the detector holder under the entire table surface allows a 90° rotation of the detector for pelvic exposures.
The table is equipped with braked ESD castors to ensure safe positioning and stability during use.
Product overview Digital X-ray systems for mobile and stationary medical facilities
Contact request
Let's talk about:

Your ideas and projects, goals & current challenges
We will get back to you within 24 hours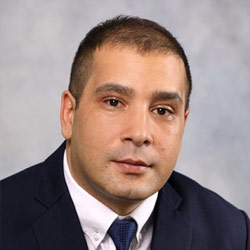 Enis Labiadh
Supplier of X-ray equipment & radiology software for more than 30 years
OR Technology has been developing sophisticated and individual tailored X-ray solutions and X-ray software for medicine and industry for the international market since 1991.
All development processes take place in our company in Germany. A close dialogue with physicians, universities and engineers is an important part of our company's innovative activities.
We successfully installed several thousand X-ray and image processing systems in Germany and abroad. Satisfied customers in over 120 countries use the digital image management solutions developed by the Rostock specialists (as of February 2022).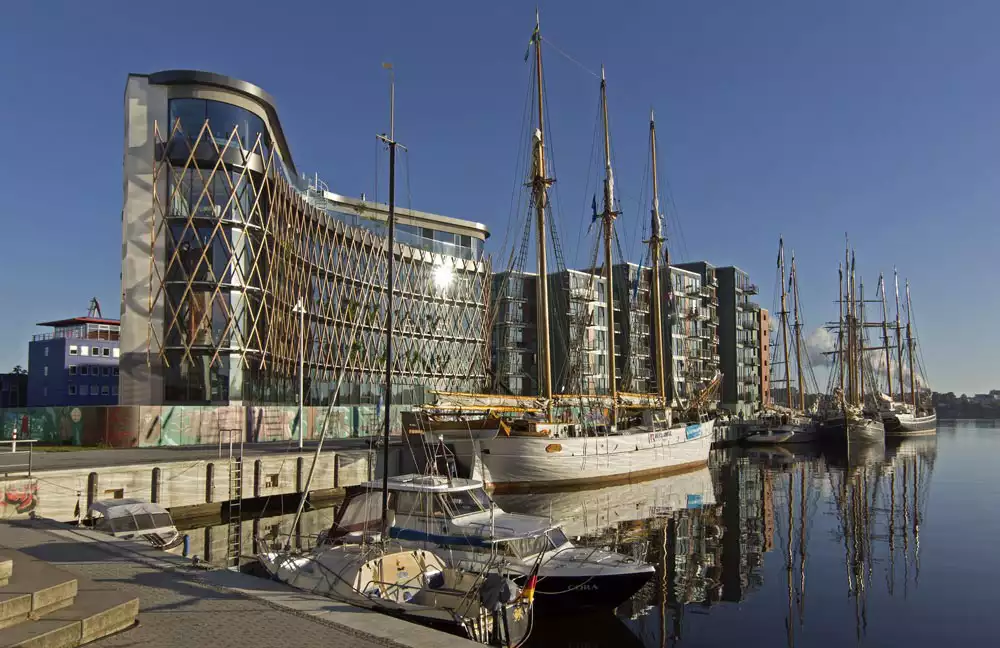 Frequently asked questions
How are trouble-free workflows guaranteed? Which scenario applies if the X-ray machine or the software fails?
Our X-ray systems are designed so that they do not require any regular maintenance. If you do have a problem, you can contact us at any time. OR Technology has its own support centre [+49 381 36 600 800] with over 20 employees. Here you will receive help asap. Usually, software problems can be solved quickly via remote maintenance. Our field technicians will make an appointment with you asap if something needs to be repaired or replaced on site.
Do you use international coding standards to ensure correct display and readability of images and documents across countries?
Which software components are included in the X-ray systems?
Which certifications do the X-ray systems have?
How does the exchange service work in the event of damage?