Inspire your customers
from the human medicine



Professional




X-ray concepts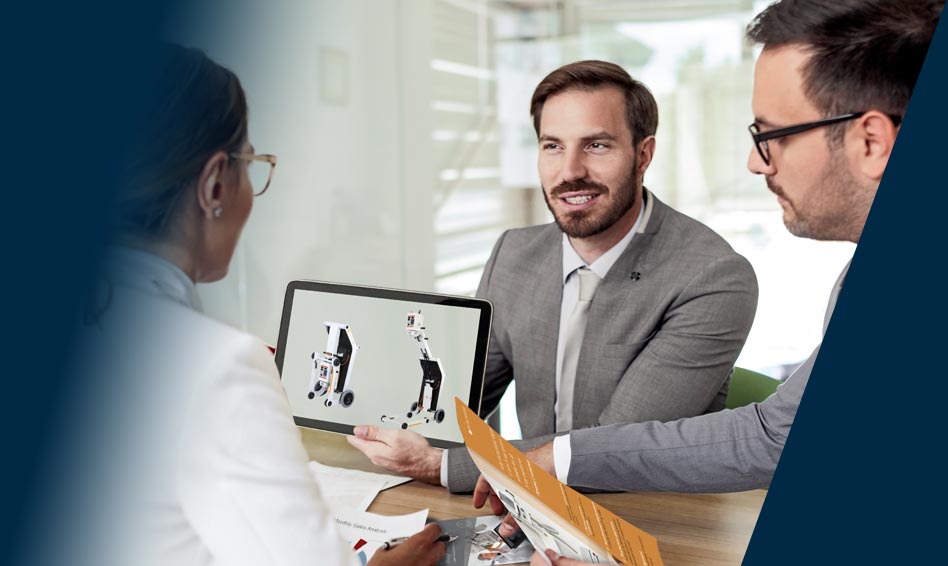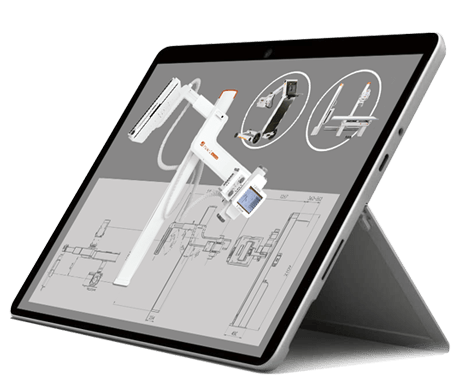 Medical X-ray units, mobile
X-ray machines & X-ray software
for your customers in human medicine

Digital X-ray know-how "Made in Germany" since 1991
The professional, digital X-ray machines and equipment for stationary or mobile use as well as the portable X-ray units from OR Technology have been inspiring doctors and physicians in the field of human medicine for more than 30 years.

With OR Technology as a competent, experienced partner at your side, you can expand your competitive advantages and satisfy your customers. Your great advantage of a joint cooperation: We know your customers from human medicine and their wishes and requirements very well due to decades of experience.

X-ray technology "Made in Germany" is durable and low-maintenance. We are constantly working on new developments in close cooperation with medical specialists and university institutions. The X-ray software included in all systems - with respective subject-specific special solutions for medical practices, hospitals, radiologies and much more - is also an in-house development by OR Technology and has already proven itself several thousand times worldwide.

We guarantee you the best price-performance ratio. Each order can be put together individually in order to find the best digital X-ray solution together.

If you decide to become our partner, you and your staff will receive extensive training on our software and hardware solutions. Further, comprehensive support is a matter of course. Our own service department with over 20 employees offers you multilingual support around the clock, e.g. in Arabic, English, French and Spanish.
Products & Solutions, Performance & Service
Digital X-ray unit specially designed for small rooms (with collision sensors) incl. diagnostic and acquisition software
Bucky tray and tube rotatable - 60 preset positions for stand height, alignment and SID for each type of examination
Easy manual positioning for radiographs on sitting, standing and lying patients
Medical X-ray machine for low ceiling heights starting at 2.40 m, five electric motors allow effortless and precise positioning of the stand
Incl. acquisition software - important settings and control operations of the X-ray system are carried out via 10" touch screen console
Asynchronous shifting of bucky tray and tube as well as straight alignment of bucky or swivel arm through automatic 0° positioning
Compact design with collision sensors: Digital X-ray machine with small footprint without limiting functionality
Intuitive 10" touch screen display for simplified system operation, easy positioning in all directions
Automated stand positioning, motorised adjustment of film-focus distance and APR
Medical X-ray machine for small rooms - fully operational even in confined spaces, incl. acquisition software
For perfect lung and other X-ray images on standing and sitting patients
Convenient operation due to functional design - X-ray tube and buckylade can be lowered to the floor
Digital X-ray machine with ceiling pendant, height-adjustable motorised positioning table and grid wall stand
Professional acquisition software impresses with an intuitive and modern graphical user interface
X-ray with auto-tracking and APR positioning: effortless movement of the ceiling pendant into pre-programmable position
One of the lightest, wireless, mobile digital X-ray machine worldwide for mobile and stationary use
Lightweight construction 'Made in Germany' - uninterrupted operation after a short power failure or change of location
Incl. worldwide approved acquisition and diagnostic software with practical X-ray assistant
Universal medical X-ray units in mini format with a successful compromise between low weight and high performance
Modern high frequency technology using a standard power connection (220V/ 110V)
Latest battery technology, reduced radiation exposure and reduction of harmful beta radiation
Retrofit set (X-ray software + X-ray detector) for digitisation of existing X-ray machines incl. AED
Very good image quality due to automatic image processing of the X-ray software - hardly any post-processing necessary
Trigger delay (pressing the trigger until exposure of the X-ray radiation) of up to 500 ms is prevented
Cost-effective alternative to purchasing an X-ray machine: DR retrofits for almost any existing mobile X-ray system.
Extensive selection of X-ray detectors of different sizes and manufacturers: X-ray images of the highest quality
Easy-to-use acquisition software via laptop, touchbook, tablet or ultrabook adapts to the workflow
Portable DR X-ray case for use in confined spaces as well as outdoors - cordless and battery-powered
One of the lightest X-ray cases worldwide incl. X-ray software, notebook, X-ray detector and accessories
System allows approx. 4 hours of continuous work with plenty of room to manoeuvre even in confined areas
Specially designed for outdoor and confined spaces - incl. laptop, X-ray software, X-ray detector and accessories
Quickly operational and interruption-free X-ray for an optimal workflow incl. documentation
Fantastic image quality - integrated X-ray assistant informs about the correct setting technique
Reading unit for digital X-ray with cassettes for standard examinations, max. 73 cassettes per hour
Space-saving imaging plate system - also for shelves and racks (footprint 0.30 m²) - for high-resolution images
Incl. professional acquisition software for X-ray images - system provides constant, high-resolution image quality
Instrument for daily diagnostics: acquisition, reporting, transfer and archiving of image material
All medical X-ray images and documents (healing processes, findings) are stored in digital patient files
Sophisticated archive and backup solution as well as easy integration into your practice management system
Platform for secure storage, viewing and sharing of medical images and documents.
Archiving of medical images in the cloud directly from modalities (X-ray, MRI, CT,) from PACS or as a backup
Platform for communication (share) with external partners or transfer of images and documents to customers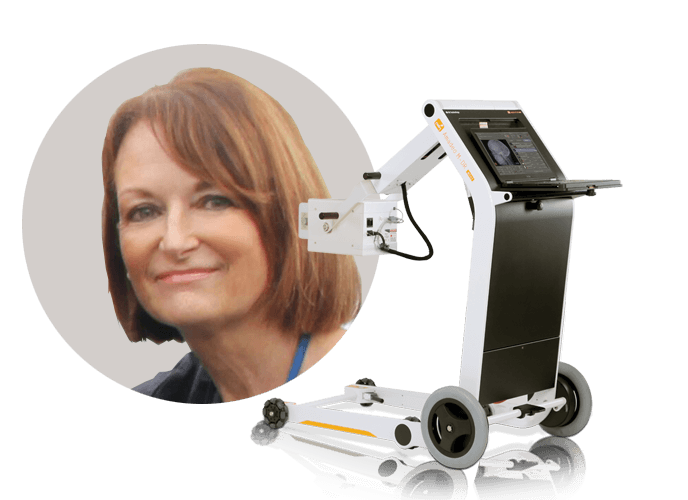 Mary Jones
Executive Director Mobile Medical Diagnostics Dublin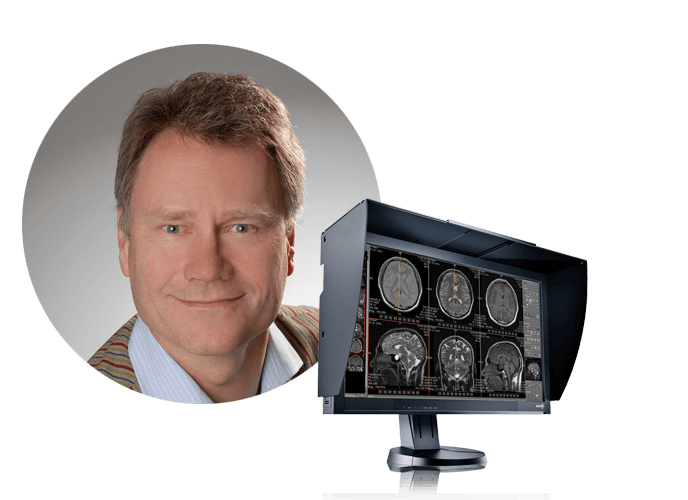 Dr. med. Andreas Bollkämper
Radiological-Institute Schloßgarten Practice for Radiology, Neuroradiology and Nuclear Medicine, Hamburg-Wandsbek
Contact request
Let's talk about:


Your ideas and projects, goals & current challenges

We will get back to you within 24 hours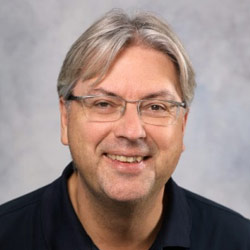 Bernd Oehm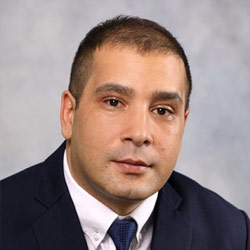 Enis Labiadh
Supplier of X-ray equipment & X-ray software for more than 30 years
OR Technology has been developing sophisticated and individual tailored X-ray solutions and X-ray software for medicine and industry for the international market since 1991.

All development processes take place in our company in Germany. A close dialogue with physicians, universities and engineers is an important part of our company's innovative activities. Close dialogue with physicians, universities and engineers is an important part of our company's innovative activities.

We successfully installed several thousand X-ray and image processing systems in Germany and abroad. Satisfied customers in over 120 countries use the digital image management solutions developed by the Rostock specialists (as of February 2022).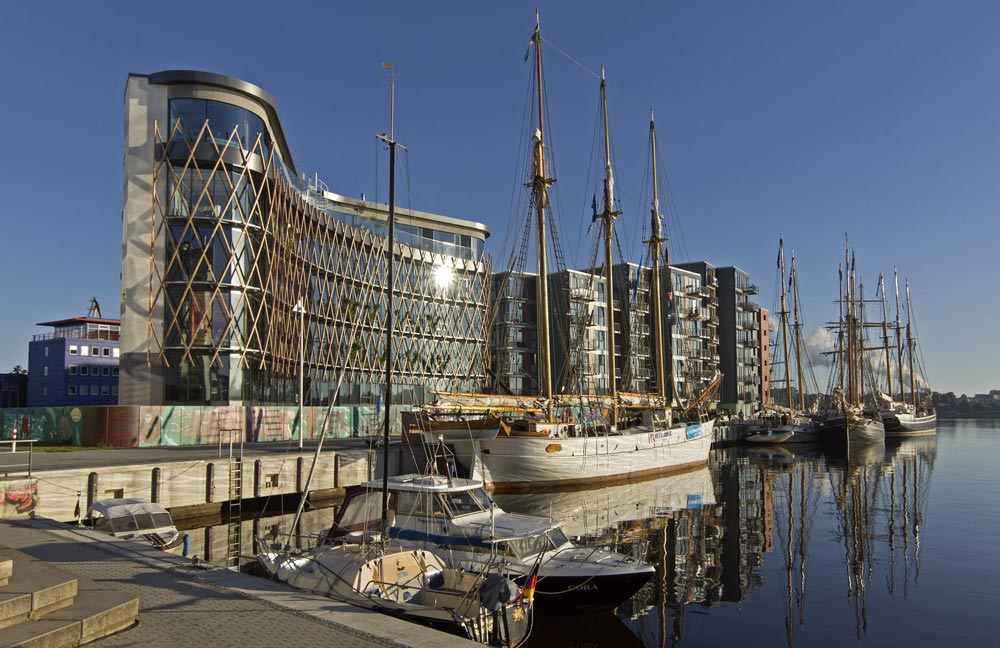 Frequently asked questions
What support can I expect from you as a sales partner?
We offer:
Infrastructure - from support to complete integration:

Own support centre
Own technicians for installations and training of customers and sales partners
Consulting - from project analysis to mentoring for large projects

Programming - from software modules to individualised OEM versions

In-house software development department - no outsourcing

Support - from hotline to download centre

24-hour support
Hotline with multilingual staff (e.g. in Arabic, English, French and Spanish)
Web-based ticket system

Training - from online video training to on-site training

Product presentation via internet
Training videos
In-house training
On-site training at the customer's premises

Installation - from on-site installation to remote maintenance

If requested: our qualified service technicians on call

Marketing - from newsletters to customised product brochures

Production of professional marketing material
Supply of brochures, presentations, etc.
Monthly newsletter in German and English
Advertising concepts - tailored to the target areas of our partners
Which scenario applies when a major problem occurs with an X-ray machines that I and my technicians cannot solve?
How do I get to know the OR Technology portfolio? How do you support me in selling your products?
How are professional order management, order processing and customer care ensured?
Which software components are included in the X-ray machines offered?
What are the advantages of your X-ray acquisition software?
What data backup options does the software offer?