Benefit from the
many advantages of an OEM partnership:



You need your own




X-ray acquisition software




without development effort?
Profitieren Sie von den
vielen Vorteilen einer OEM-Partnerschaft:



Sie benötigen eine eigene Röntgen-Akquisitions­­software ohne Entwicklungs­aufwand?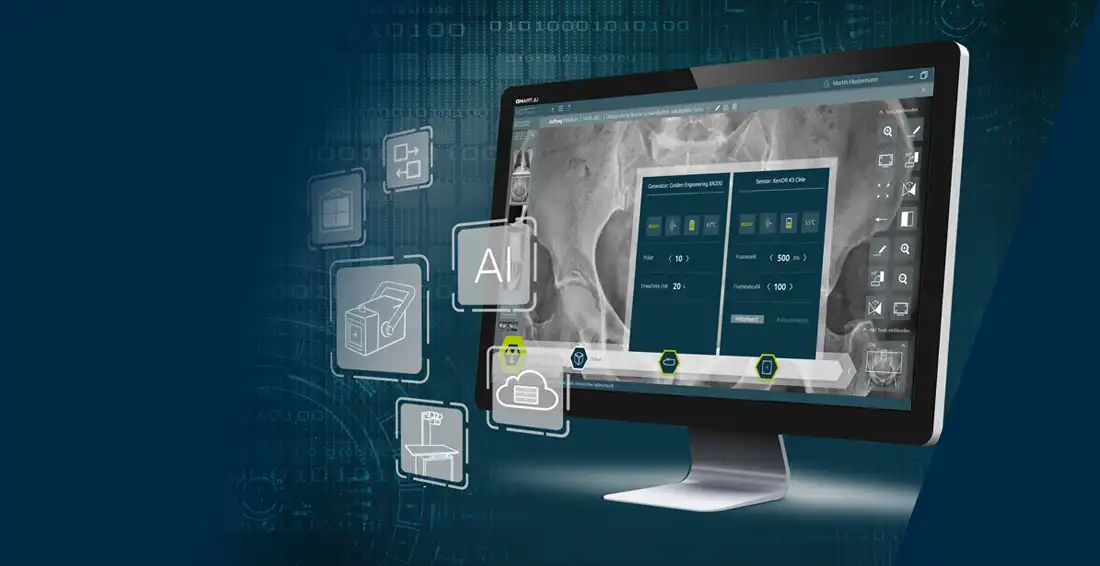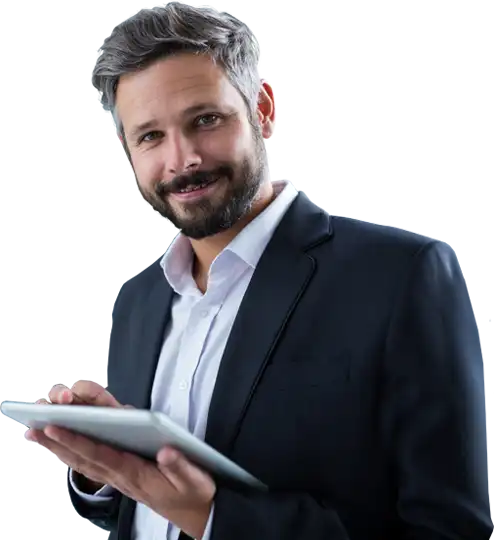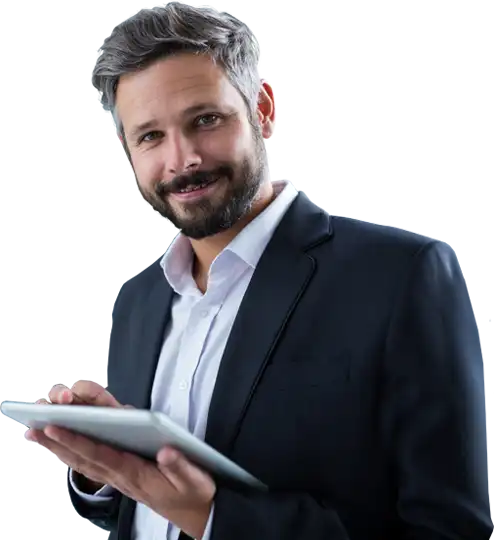 OEM X-ray acquisition software wanted?
Are you a manufacturer of X-ray systems and looking for a proven, flexible X-ray acquisition and diagnostic software that can be used independently of X-ray components? A software that delivers the best possible image quality and has all the necessary certifications?
Then we have just the right product for you: You can integrate our dicomPACS®DX-R X-ray software into your systems under your own name and benefit from the advantages of a partnership with Oehm and Rehbein. With our all-in-one acquisition software, you can save the development costs for your own software and significantly shorten the time to market for your own X-ray systems.
dicomPACS®DX-R is the software for the complete integration of X-ray generators, X-ray stands, X-ray detectors, CR systems, motorised X-ray mechanics, dose area meters (DAP), image processing, image management, patient management and PACS incl. cloud computing in one application. A professional, intuitive workflow with in-depth functionality and compatibility for diverse sectors from medicine to industry are a matter of course.
The system is openly programmed and individual adaptation to your specifications is possible. The look & feel can also be adapted to your existing CI/CD.
If you decide to become our partner, you and your sales channel will receive extensive, professional training on our software solution. Even after that, further extensive support is a matter of course. Our own service department with over 20 employees offers you multilingual support around the clock, e.g. in Arabic, English, French and Spanish.
We have been offering X-ray know-how "Made in Germany" since 1991.
You too can secure a market advantage with an OEM partnership with OR Technology.
Advantages of our acquisition software in use
with your X-ray system or X-ray equipment: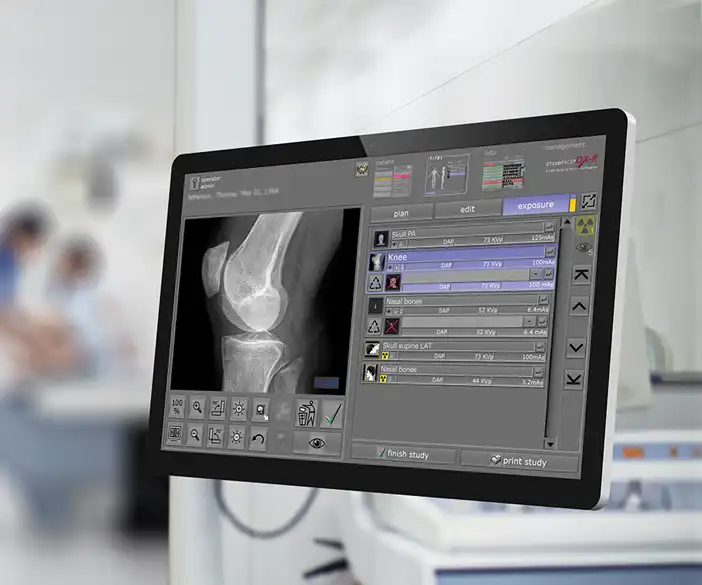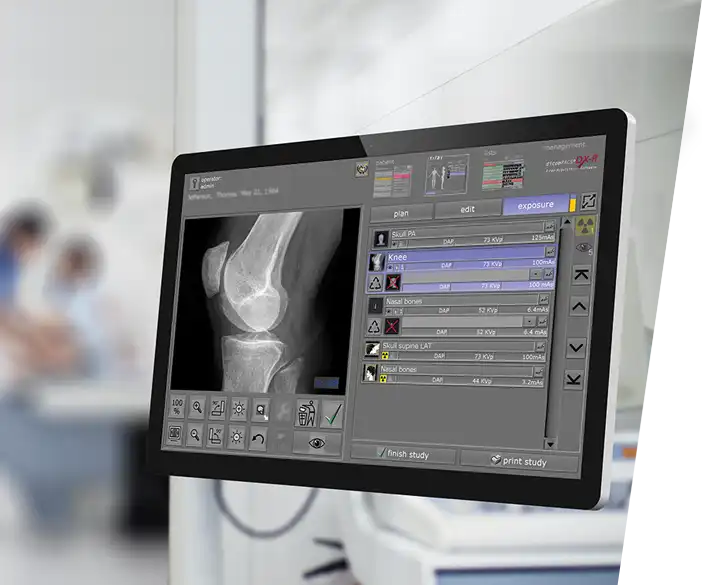 Modern graphical user interface (GUI), adaptable for almost any language version

Can be operated via touch screen - this guarantees fast, efficient work and an optimal workflow
Special functions for the veterinary sector, such as a special acquisition mask for patient and holder data, integrated HD measurement, special image filters, multi-generator operation for switching between mobile and stationary X-ray units
Further special functions for human medicine, such as the Chiro-Tools (diagnostic tools for optimal reporting) and all necessary tools for performing the corresponding examinations according to NUCCA standards and much more ...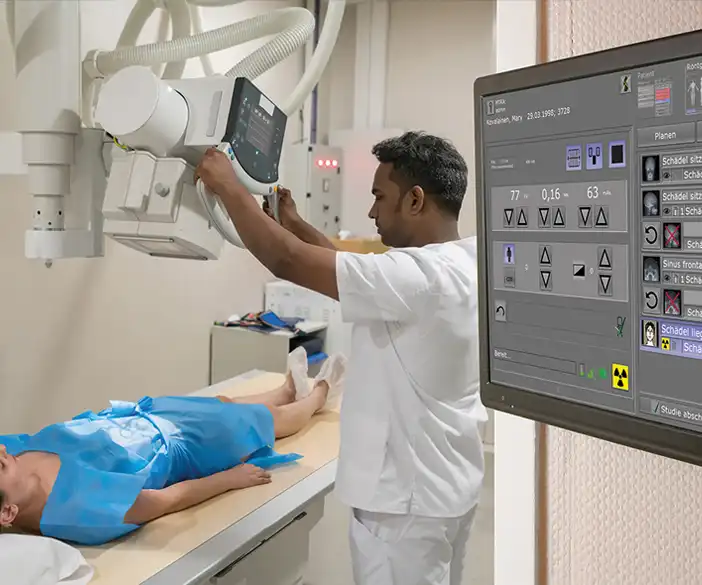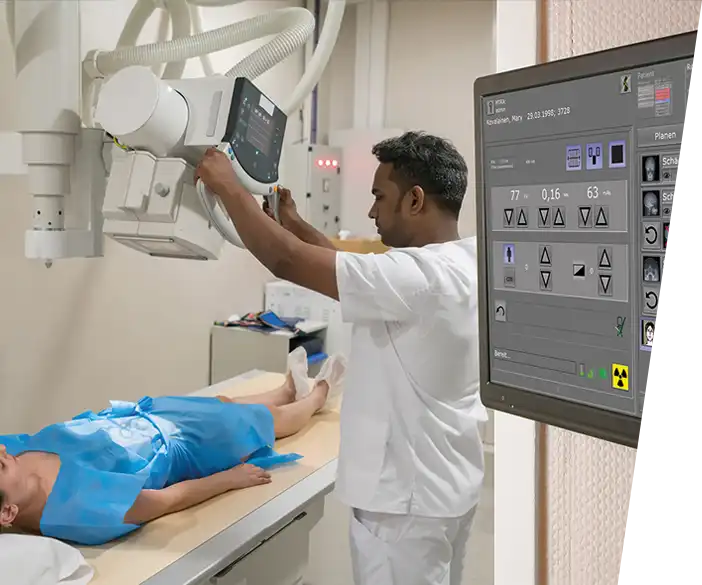 Flexible image acquisition
Connection of various DR and CR systems from different manufacturers for static and dynamic X-rays

Possibility to connect up to 3 X-ray detectors (Bucky, RWG and mobile) in one system
AEC (Automatic Exposure Control) and APR (Anatomical Programmed Radiography) allow automatic setting of all X-ray parameters for each projection with manual post-processing option
Function for parallel operation of X-ray detector and CR selectable - this flexibility also provides an excellent failure concept for a possible defect of the detector

And much more...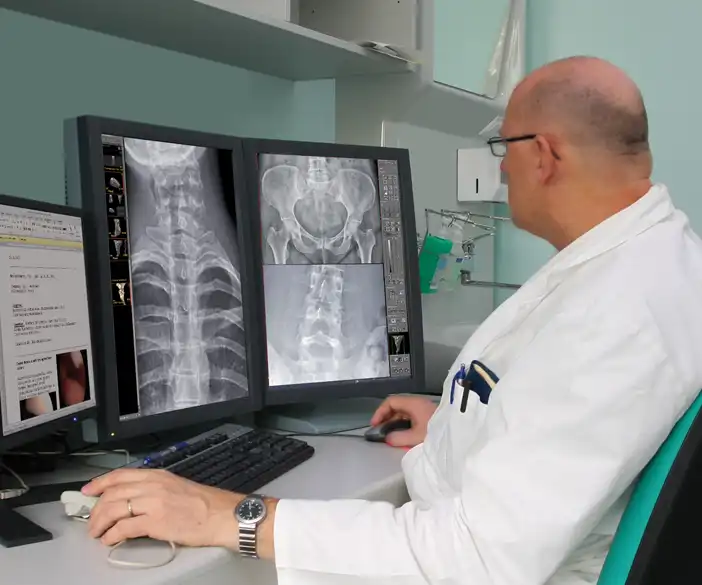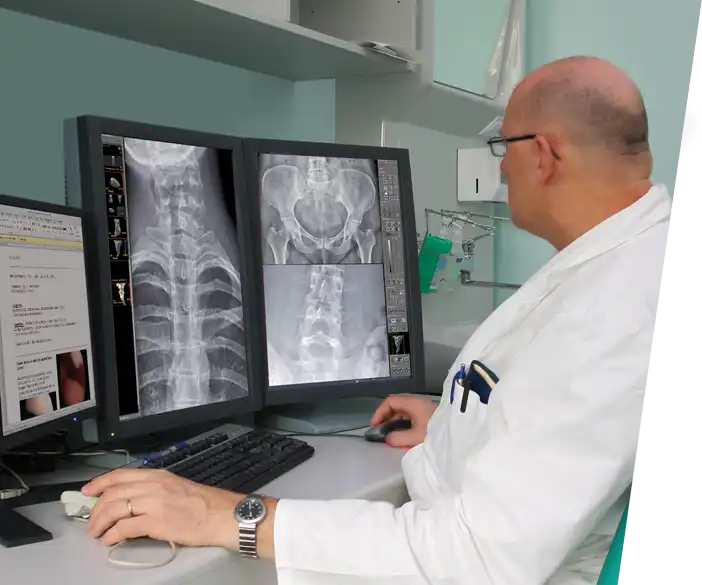 Certification: CE, FDA 510[k] and Health Canada
Our certifications ensure that we consistently implement the specified structured processes in research, development, production, sales and service and comply with the strict national
and international standards for medical products.

The quality management system and our products are inspected
and monitored annually by the accredited, notified body MedCert. In addition, many of our products have been approved in the USA (FDA) and Canada (Health Canada) since 2007.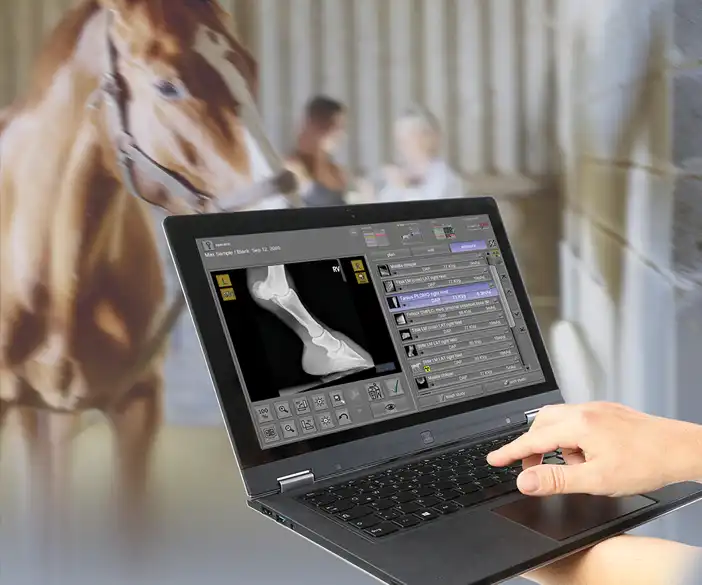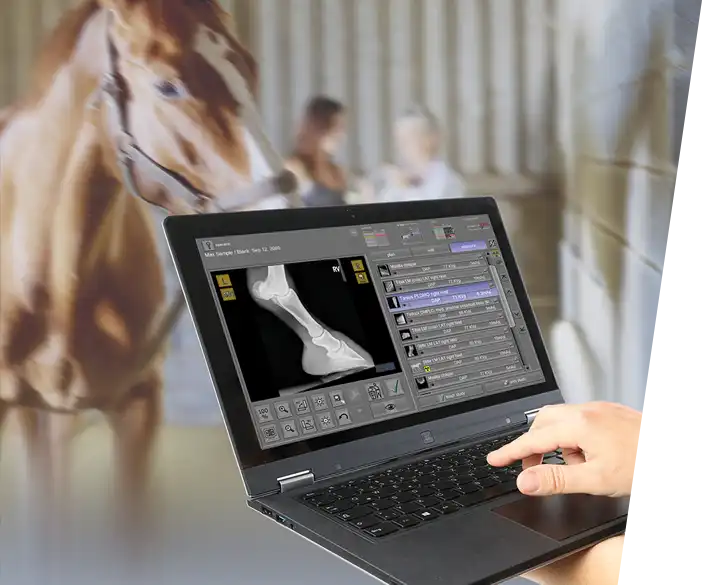 Professional image processing
Always perfect images - usually no more adjustment necessary

Integrated software for automatic image optimisation

Professional and adaptable image processing for each individual examination
image processing for optimal image calculation for special customer requirements

Thanks to special procedures, image processing allows the X-ray parameters to be varied within wide limits while
maintaining almost the same image quality Bones and soft tissues in one image - this allows significantly better diagnosis

Noise suppression, black mask function (automatic shutters), etc.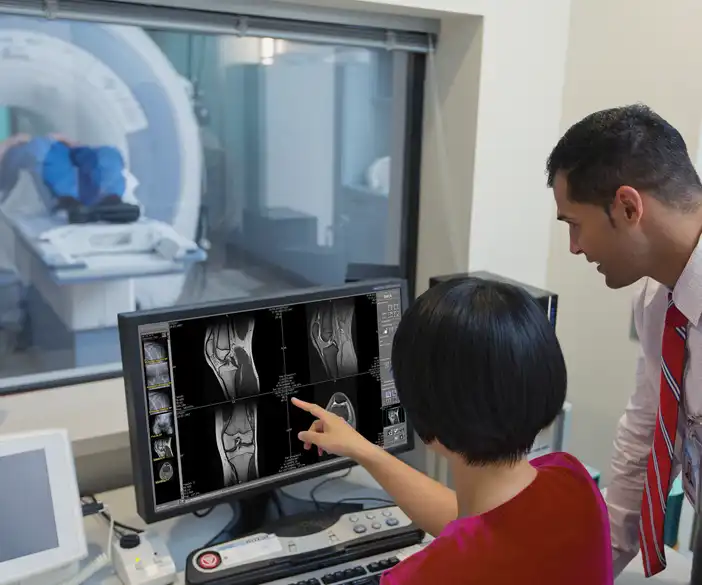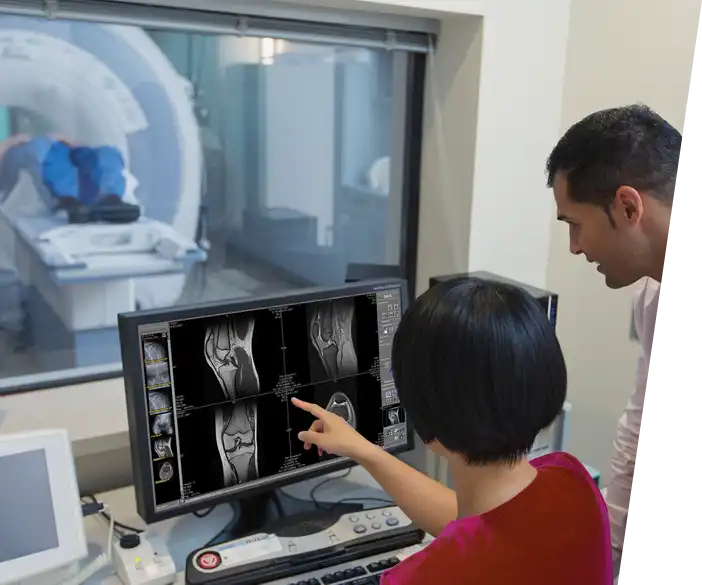 Image diagnosis at the highest level
Completely integrated dicomPACS® Viewer for image diagnosis, further processing and storage of images in an SQL database incl. image manipulation, export options, layout adjustments, freely configurable interface and much more:
Stepless zoom, PAN, magnifier, ROI, crop, rotate, mirror etc.

Insertion of image annotations,
z. e.g. free texts, arrows, ellipses etc.

Measurements of distances, angles, areas and density
Adjustment of window/level values and gamma correction, sharpness filter, noise reduction

Expandable to a networked image management system (PACS)

And much more...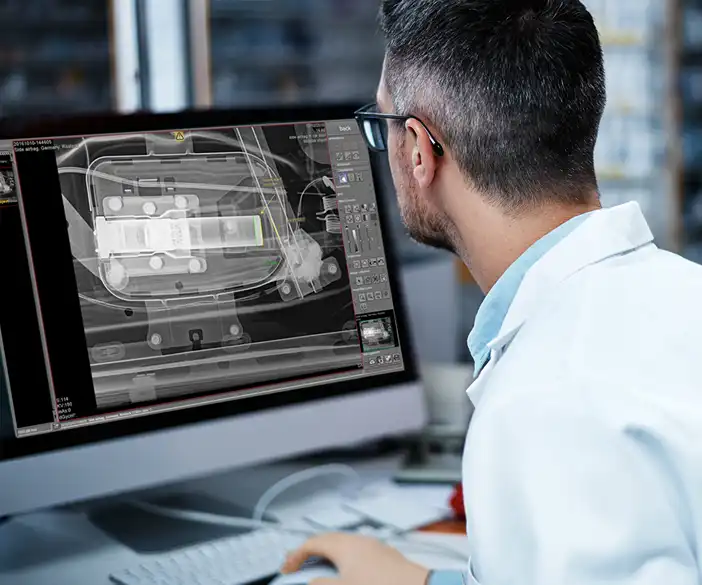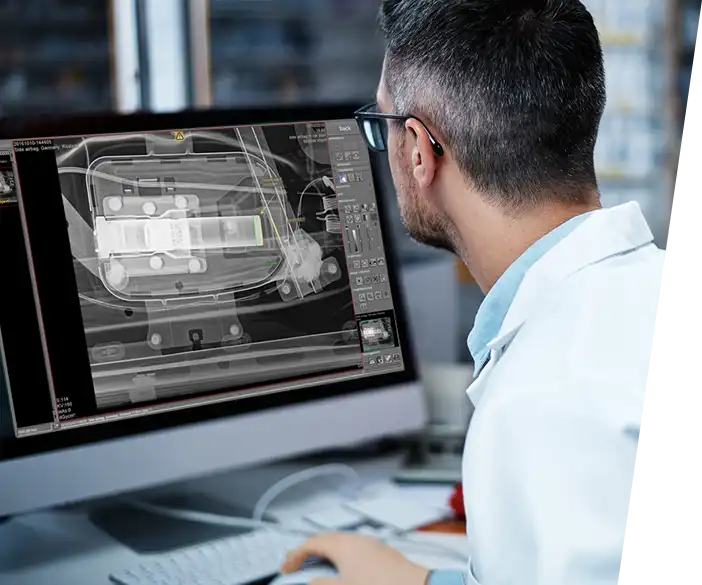 Image export, integrated image distribution
Worldwide image distribution to colleagues or patients possible via the dicomPACS® web server, export of images in JPEG, TIFF, BMP and DICOM format

Printout of images on Windows printers as well as
as laser imagersvia DICOM-Basic-Print

Possibility of direct autorouting of images to external radiologists

Image transmission via standard integrated e-mail function -
no external e-mail programme required

Sharing of images and documents directly from the software via a DICOM cloud And much more more...
Contact request
Let's talk about:

Your ideas and projects, goals & current challenges
We will get back to you within 24 hours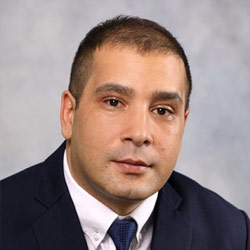 Enis Labiadh
Supplier of X-ray equipment & radiology software for more than 30 years
OR Technology has been developing sophisticated and individual tailored X-ray solutions and X-ray software for medicine and industry for the international market since 1991.
All development processes take place in our company in Germany. A close dialogue with physicians, universities and engineers is an important part of our company's innovative activities.
We successfully installed several thousand X-ray and image processing systems in Germany and abroad. Satisfied customers in over 120 countries use the digital image management solutions developed by the Rostock specialists (as of February 2022).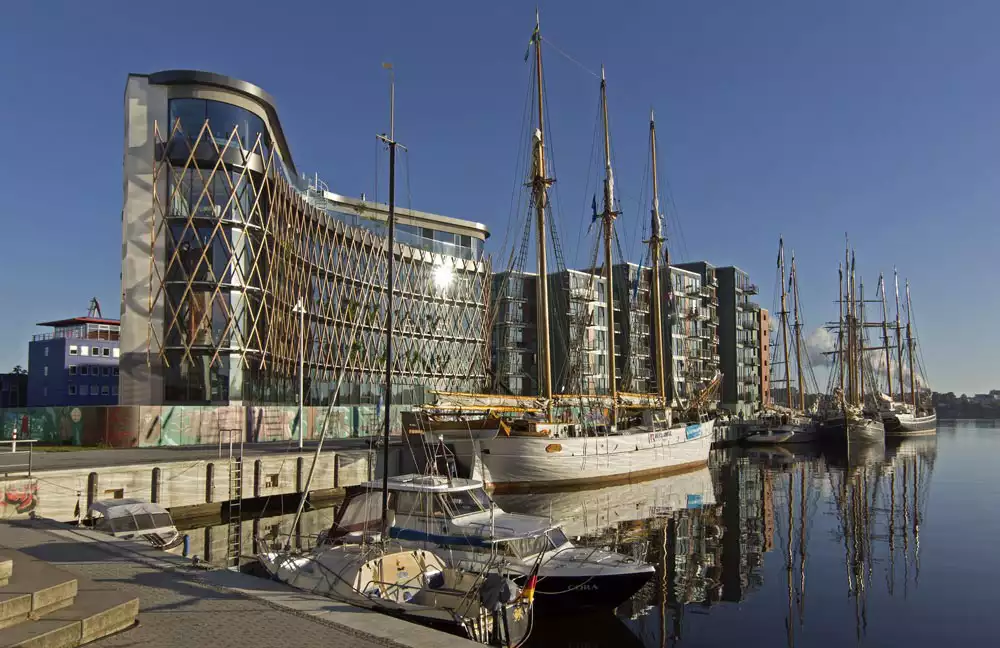 Frequently asked questions
Which components can I control with the dicomPACS®DX-R software? Do you have an overview (X-ray detectors, CR systems, generators etc.)?
Where was the software developed? Can individual features be additionally integrated for me?
Which certifications does the dicomPACS®DX-R software have? Can I also sell the software as a medical device in my country?
How are trouble-free workflows guaranteed? Which scenario applies if the X-ray machine or the software fails?
In which areas of application can this software be used?