Portable NDT digitisation solutions for the
radiographic inspection of weld seams



X-ray technology from the experts -




A long-lasting bond
Portable NDT digitising solutions for the radiographic inspection of weld seams



X-ray technology from the experts - A long-lasting bond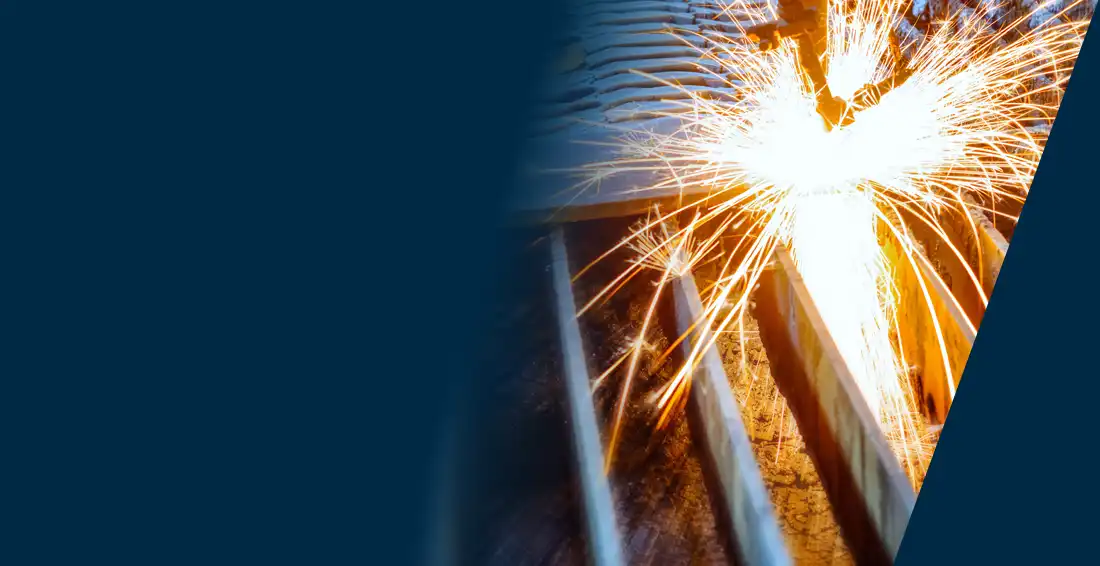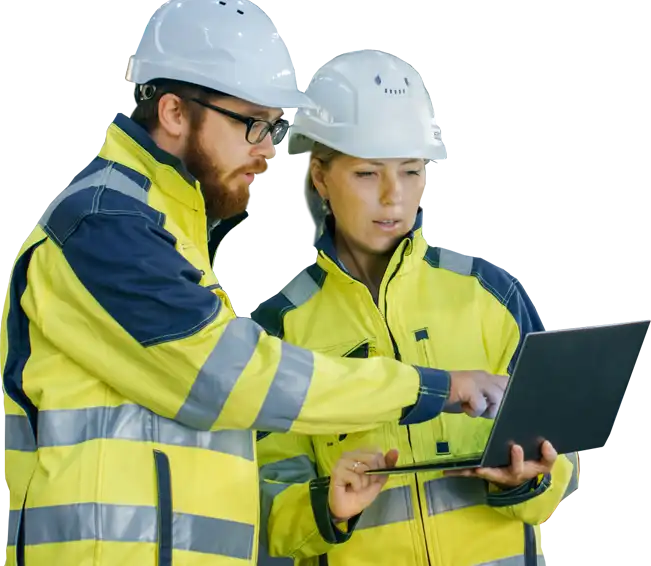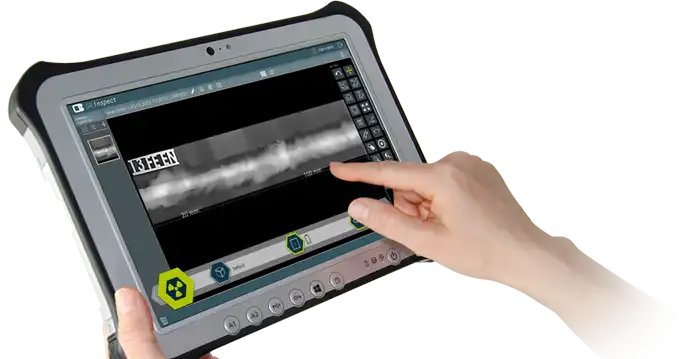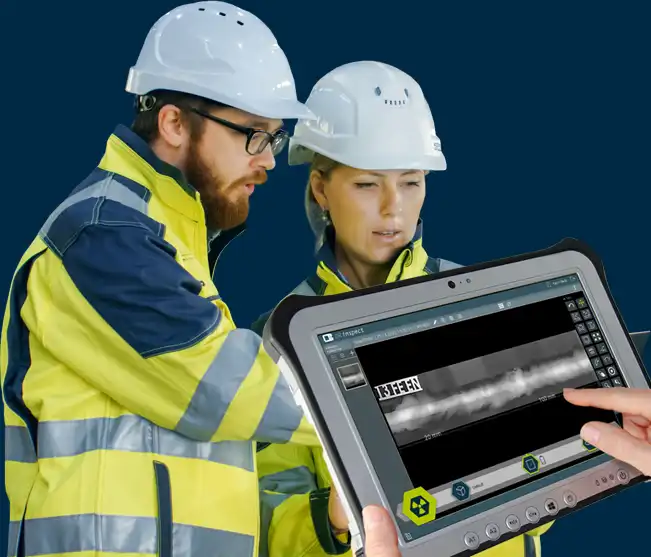 Portable X-ray systems and X-ray units with pulse technology for radiographic testing (RT) of weld seams, cast and forged parts and much more.
Do you need handy, robust X-ray systems and powerful industrial X-ray devices for mobile non-destructive testing (NDT) of weld seams in the construction industry, aviation or the oil and gas industry? Do you want to inspect castings and welds for voids, cracks, inclusions and porosity? The systems should meet the common standards (ISO 17636-2, EN 12681-2, ISO 19232-5), be easy to operate, suitable for outdoor use as well as robust and portable?
Then you have found the right partner in us. Our professional, portable NDT X-ray solutions guarantee you easy handling, effortless creation of inspection protocols and outstanding image quality. A cloud connection for obtaining a second opinion, a high processing speed and, above all, the unrivalled price-performance ratio are further unbeatable advantages of our systems for your material and quality inspection.
Our portable X-ray inspection systems include in-house developed professional radiographic inspection (RT) acquisition and control software with a simple, user-friendly touch screen interface. Powerful image processing procedures allow material- and application-specific optimisation according to your needs.
No matter where you are, we support you with our extensive remote support, offer presence and online training as well as a replacement service for defective devices. Our X-ray products "Made in Germany" have all the necessary certifications from CE to FDA.
With the NDT X-ray units from our portfolio, you have the latest technology at your disposal and OR Technology as experienced partner at your side. We will be happy to advise you.
Products & solutions, performance & service
Leonardo DR mini III
The gold standard among DR systems for the industry
Anti-glare 21.5" (54.6 cm) Full HD touchscreen for large X-ray images and convenient diagnostics
Case weight only 9.5 kg plus wireless X-ray detector
Long battery life: up to 500 exposures without recharging
Razor-sharp X-ray images thanks to proven image processing
Leonardo DR nano
Super-light X-ray backpack for mobile inspections
Specially designed for outdoor and confined spaces - incl. laptop, X-ray software, X-ray detector and accessories
Quickly operational and interruption-free X-ray for an optimal workflow incl. documentation
Fantastic image quality - preset values for various materials simplify the X-ray process
Amadeo P - Portable X-ray units partly with pulse technology
Portable high-frequency X-ray machines
(large selection)
Combination of battery power and low weight guarantees excellent handling in outdoor use
Full integration of acquisition software to control the generators via software
With and without pulse technology - suitable for radiological examination of various materials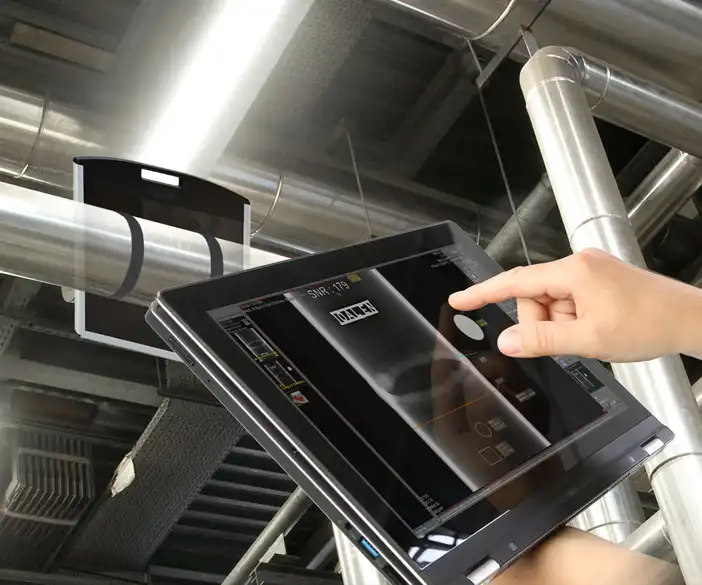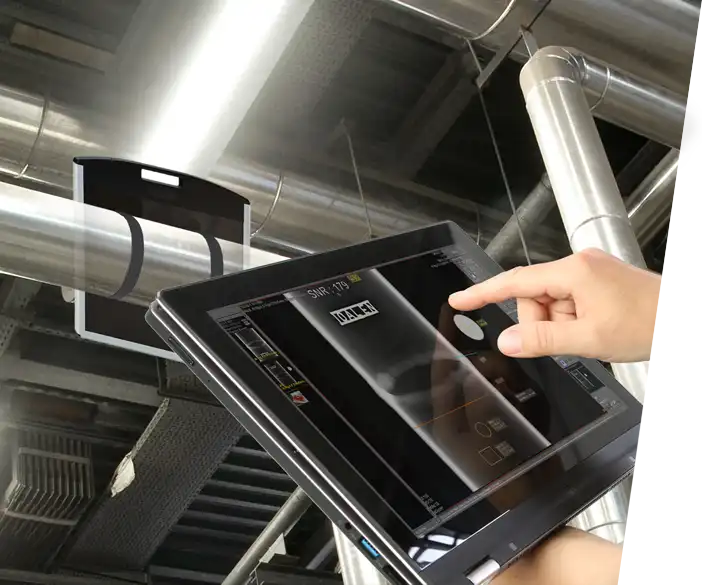 Medici DR System [mobile]
Upgrade of existing mobile X-ray machines
Cost-effective alternative to purchasing an X-ray machine: DR retrofits for almost any existing mobile X-ray system.
Extensive selection of X-ray detectors of different sizes and manufacturers: X-ray images of the highest quality
Easy-to-use acquisition software via laptop, touchbook, tablet or ultrabook adapts to the workflow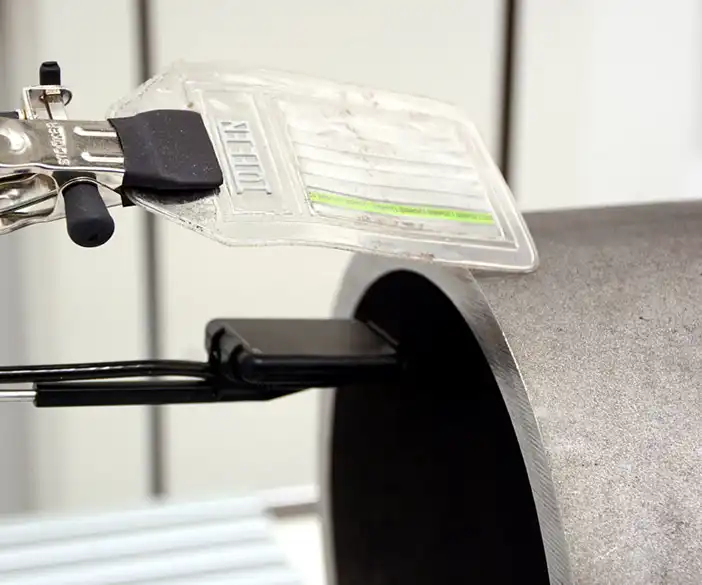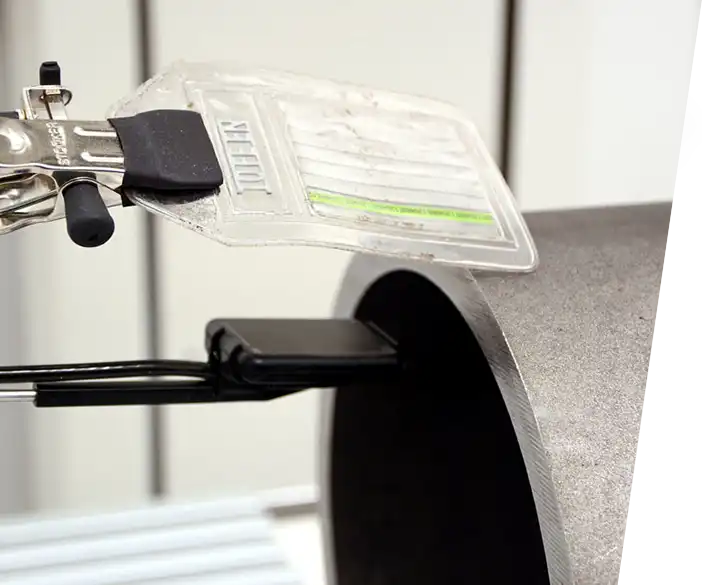 Medici DR System [CMOS]
CMOS detector for best high-resolution imaging
CMOS sensor specially designed for general NDT X-ray diagnostics [resolution of 20Lp/mm].
Suitable for small tubes and pipes and can be placed in hard-to-reach places or in objects
Including acquisition and control software, easy to operate via touch screen
dicondePACS®
DICONDE Image Management and Archiving
Sophisticated, high-tech image management solution ideally suited for long-term archiving of images and reports
Functionality with many special solutions for the field of non-destructive testing
Intuitive measurement tools facilitate evaluation, report module incl. use of Word macros with integrated images
Contact request
Let's talk about:

Your ideas and projects, goals & current challenges
We will get back to you within 24 hours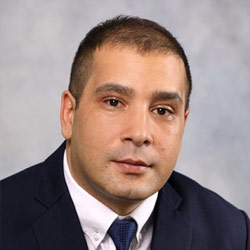 Enis Labiadh
Supplier of X-ray equipment & radiology software for more than 30 years
OR Technology has been developing sophisticated and individual tailored X-ray solutions and X-ray software for medicine and industry for the international market since 1991.
All development processes take place in our company in Germany. A close dialogue with physicians, universities and engineers is an important part of our company's innovative activities.
We successfully installed several thousand X-ray and image processing systems in Germany and abroad. Satisfied customers in over 120 countries use the digital image management solutions developed by the Rostock specialists (as of February 2022).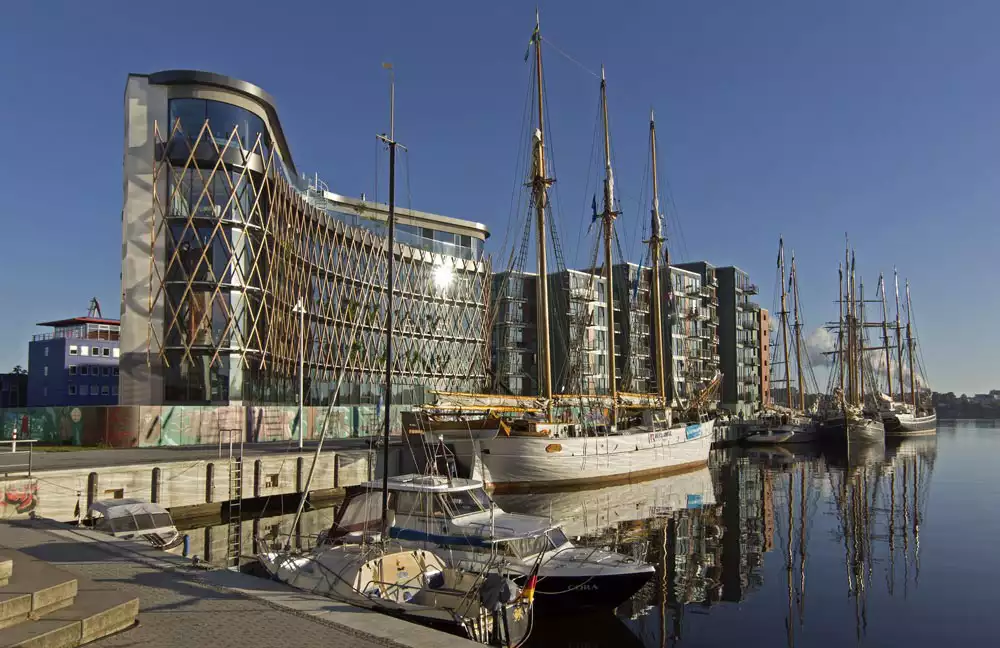 Frequently asked questions
How are trouble-free workflows guaranteed? Which scenario applies if the X-ray machine or the software fails?
Our X-ray systems are designed so that they do not require any regular maintenance. If you do have a problem, you can contact us at any time. OR Technology has its own support centre [+49 381 36 600 800] with over 20 employees. Here you will receive help asap. Usually, software problems can be solved quickly via remote maintenance. Our field technicians will make an appointment with you asap if something needs to be repaired or replaced on site.
What data backup options does the software offer?
How can I share X-ray images and documents with colleagues and business partners?
Which NDT-specific surveying tools are included in the software?
Does the software have a reporting tool for easy creation of audit reports?
How does the exchange service work in the event of damage?