Follows the steps of the NUCCA method
according to Gregory & Grostic:



Exceptional analysis software




for chiropractors and NUCCA doctors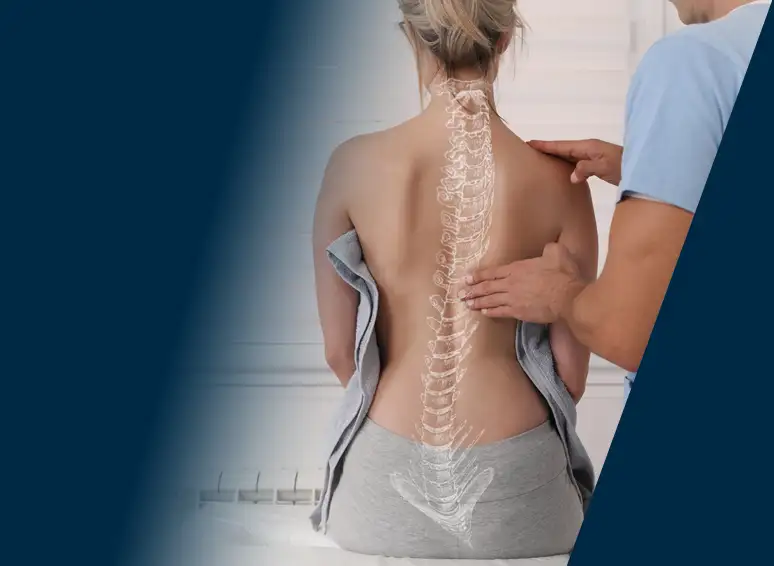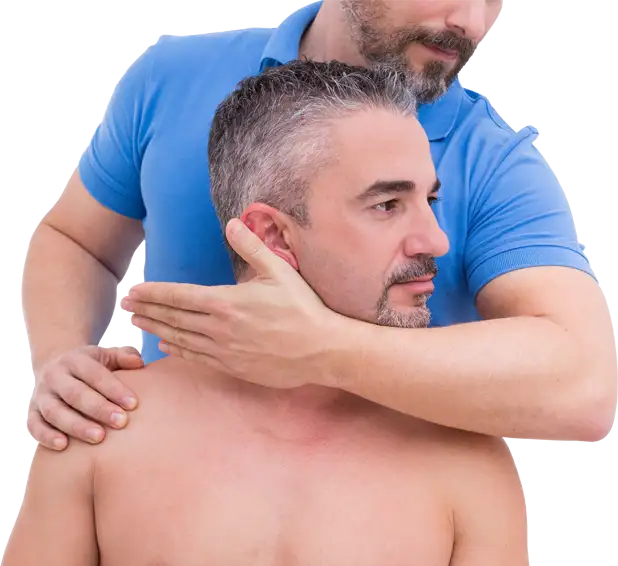 Upper Cervical (NUCCA) and
Standard Chiropractic Tools
Diagnostic tools for optimal treatment to Gregory & Grostic
Are you looking for software that follows the individual steps of the NUCCA method and is more than a simple analysings tool? Our Upper Cervical (NUCCA) and Standard Chiropractic Tools support you, optionally guiding you and simplifying and optimising your entire workflow. The software was developed and tested in close cooperation with leading NUCCA doctors from the USA and Canada.
The convenient usage of the software supports you in treating your patients professionally and guarantees a high patient throughput as well as maximum success.
Your patients will be satisfied and happy to recommend you to others.
This comprehensive software solution for chiropractors and NUCCA doctors has been used successfully in Canada and the USA for years and supports your colleagues in their daily practice.
Our PACS as well as our X-ray software for image acquisition, reporting and archiving has already proven itself several thousand times worldwide. A connection to your practice management system is of course guaranteed.
Software for American Chiropractic
Support- whenever & wherever needed
Subject-specific
software tools
and feature
Fast
diagnostics &
satisfied patients
Software solutions, performance & service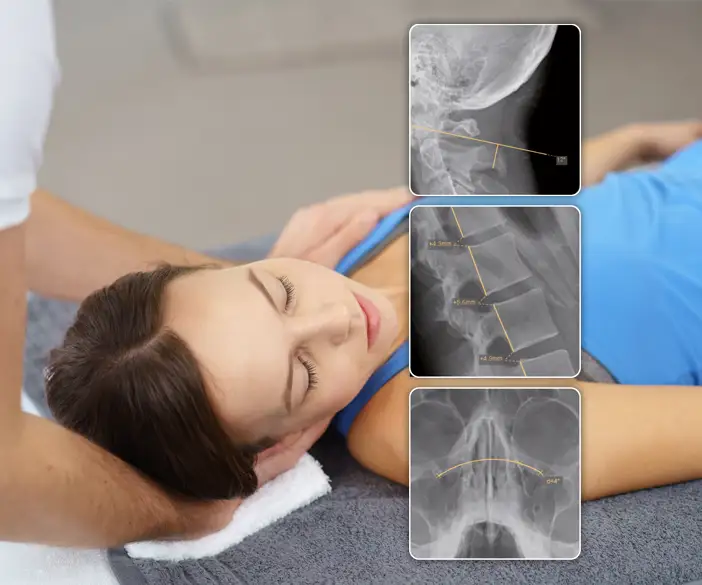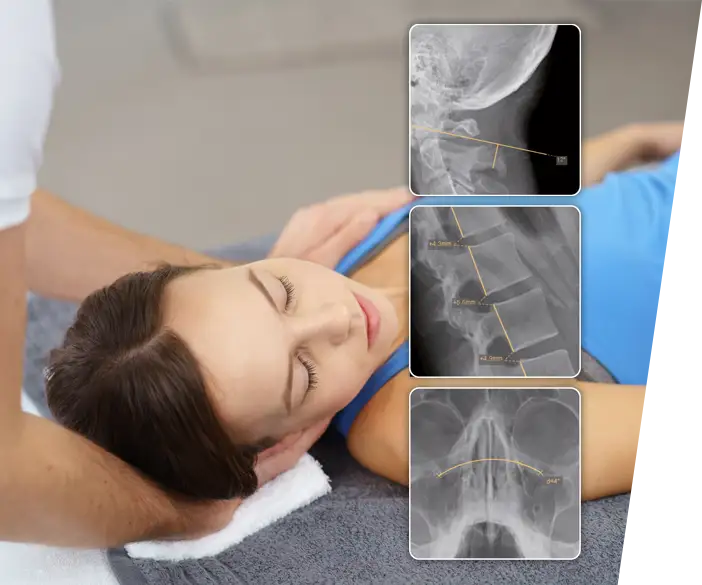 dicom

PACS® Standard Chiro Tool Set
Diagnostic tools for Chiropractic
Professional tools according to the healing methods of the Grostic technique for precise diagnosis and planning of further treatment
After manual marking of desired points, centre lines and points, defined curves, angle specifications, etc. are automatically generated
Standard tools (such as distance measurement, angles and Cobb angles, marking points, etc.) are also included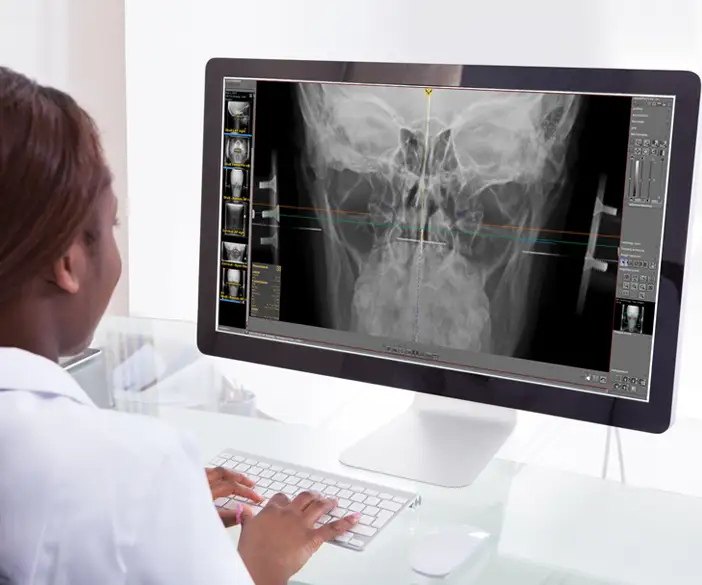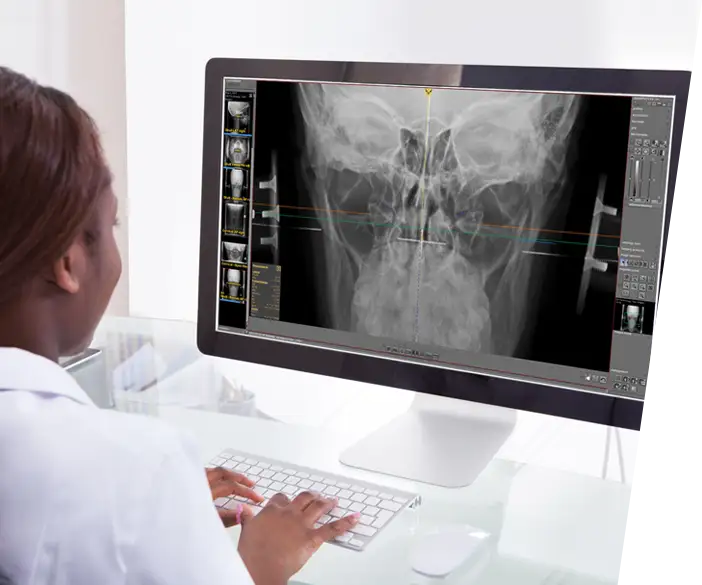 dicom

PACS® Diagnostic tools for Upper Cervical Chiropractic (NUCCA)
Diagnostic tools for Upper Cervical (NUCCA)
Professional NUCCA software tools with a wide range of options to achieve fast and accurate diagnosis
Templates such as Cephalometer, Grid, Circumscale and Relatoscope allow you to keep your usual way of working.
All important tools and measurements for Nasium View, Vertex View, other measurements & tools and general features are included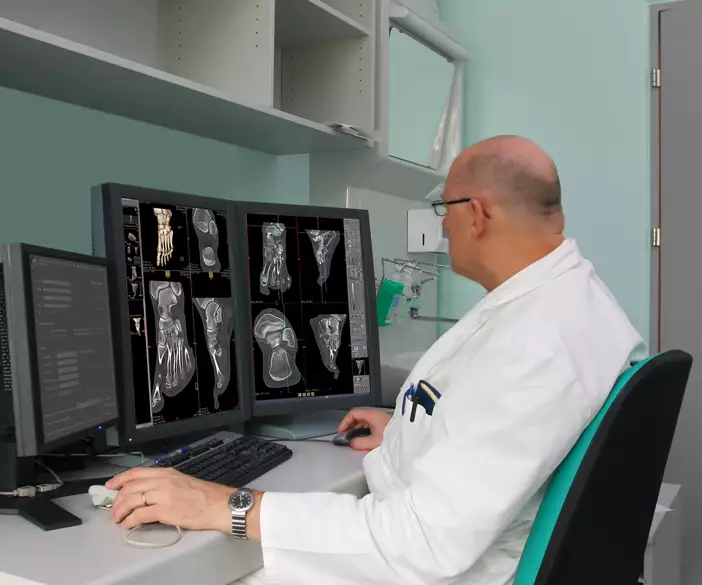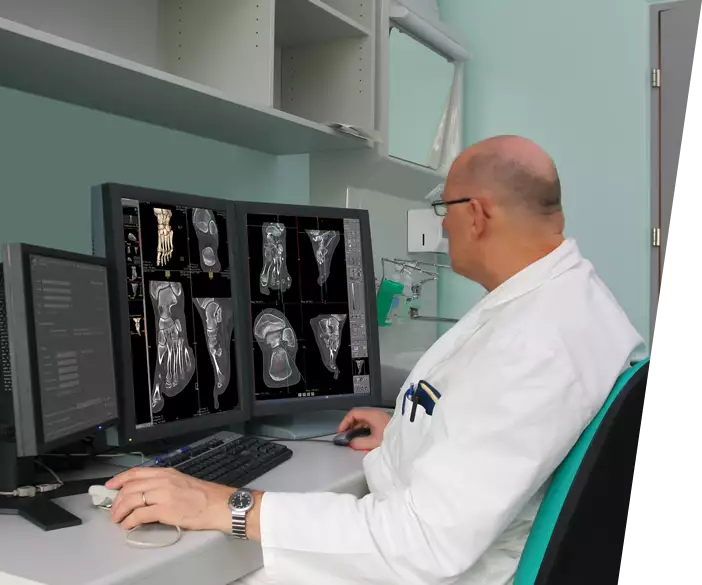 dicom

PACS® Basic Package
Digital image management solution
Instrument for daily diagnostic: reporting, acquisition, transfer and archiving of image material
All medical X-ray images and documents (healing processes, findings) are stored in digital patient files
Sophisticated archive and backup solution as well as easy integration into your practice management system
ORCA
®
DICOM Cloud for medical images and documents
Platform for secure storage, viewing and sharing of medical images and documents.
Archiving of medical images in the cloud directly from modalities (X-ray, MRI, CT) from PACS or as a backup
Platform for communication (share) with external partners or transfer of images and documents to customers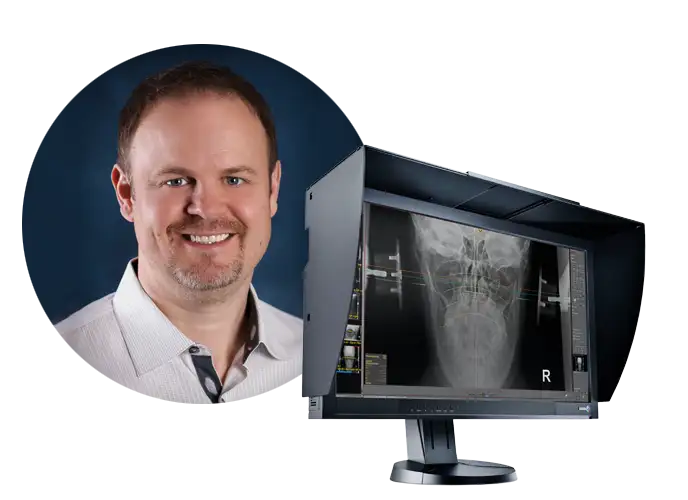 Dr. Jeff Scholten
The Vital PostureTM
Clinic President of the Upper Cervical Council of the International Chiropractic Association, Vice President of the National Upper Cervical Chiropractic Association)
Contact request
Let's talk about:


Your ideas and projects, goals & current challenges

We will get back to you within 24 hours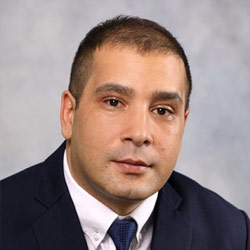 Enis Labiadh
Supplier of X-ray equipment & radiology software for more than 30 years
OR Technology has been developing sophisticated and individual tailored X-ray solutions and X-ray software for medicine and industry for the international market since 1991.

All development processes take place in our company in Germany. A close dialogue with physicians, universities and engineers is an important part of our company's innovative activities.

We successfully installed several thousand X-ray and image processing systems in Germany and abroad. Satisfied customers in over 120 countries use the digital image management solutions developed by the Rostock specialists (as of February 2022).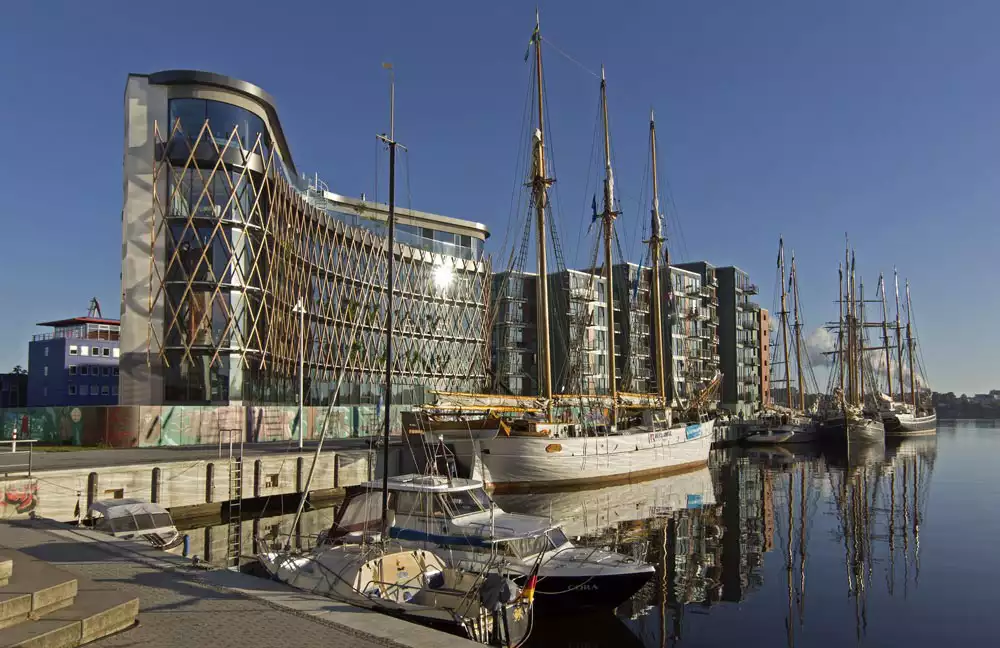 Frequently asked questions
Which diagnostic tools for Upper Cervical Chiropractic (NUCCA) does the dicomPACS software offer?
On the following pages we give you an overview of our NUCCA tools. In addition, we will exemplarily show you how single tools work.
Nasium View:
Atlas Plane Line - Atlas Check Line - Squamous Sutures - Central Skull Line - Plane Line - Condylar Circle & Axial Circle - Center of Odontoid - Intermastoid Line - C2 Spinous Tool - Inferior Point Tool - Four Elements and Listing Information
Vertex View
Odontoid Center - C2 Spinous Tools (Axial Canal and Vertex Square) - Vertex Atlas Line - Vertex Skull Line - Vertex Check Lines
Other measurements and tools:
Interactive templates: Cephalometer, Circumscale, Grid, Relatoscope
A Raw Data Box with all measured values is visible on each view
Laterality, Skull Tippage, APL/ACL, Body Center, IML/CSL, Lower Angle, Angular Rotation, Atlas Rotation …
Tools and measurements for the Lateral View: S-Line, Hard Palate Line, Contacts
General features:
Progress bar for each view
Points, lines, values and templates are editable and configurable
Colours and points are customizable
A little help menu is available for every single tool. It gives hints for keyboard shortcuts and supports you in how to use every tool step by step.
What special chiro tools are included in the PACS software?
What data backup options does the software offer?
How do I give the digital radiographs to my patients?
How does the exchange service work in the event of damage?