As a special highlight for the small animal practice, it is now possible to customize the Amadeo X-ray tables artistically.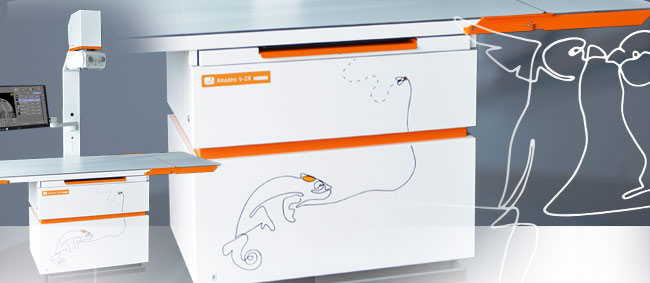 The well-known Rostock artist Felix Fugenzahn could once again be won for a cooperation and created four single-line drawings. The four animal motifs are optionally available and can exclusively refine one or the other Vet table.
Whether "Playing dog", "Cat with ball of wool", "Birds" or "Chameleon & fly" - all drawings will make the hearts of pet owners and practice staff beat faster and definitely bring joy into the daily routine.